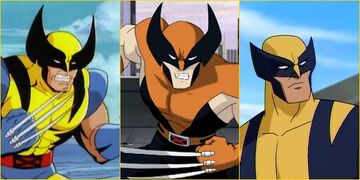 Wolverine
is a superhero who initially appeared in Marvel Comics and has since appeared in a number of other media.
Books and Prose
Edit
- X-Men: Codename Wolverine by Christopher Golden features Wolverine trying to solve a mystery regarding his past.
- Wolverine: Weapon X by Marc Cerasini is a novel detailing Wolverine's early years with the Weapon X program.
Ad blocker interference detected!
Wikia is a free-to-use site that makes money from advertising. We have a modified experience for viewers using ad blockers

Wikia is not accessible if you've made further modifications. Remove the custom ad blocker rule(s) and the page will load as expected.