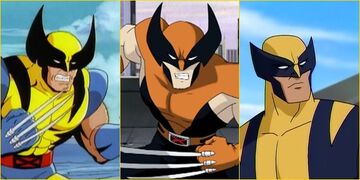 Wolverine
is a superhero who initially appeared in Marvel Comics and has since appeared in a number of other media.
Books and Prose
Edit
- X-Men: Codename Wolverine by Christopher Golden features Wolverine trying to solve a mystery regarding his past.
- Wolverine: Weapon X by Marc Cerasini is a novel detailing Wolverine's early years with the Weapon X program.
- Wolverine: Road of Bones is a David Mack novel in which Wolverine must recover a panacea that has the potential to help the world or enslave it.