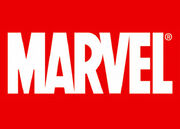 This is a disambiguation page
- The Marvel Universe  and Ultimate Marvel Universe pages cover said continuities as a whole.
- The List of Marvel Characters and List of Ultimate Marvel Characters are list pages that list the characters alphabetically.
- The List of Marvel Groups is a list showing all the groups in marvel, maybe even saying some or all of its members. For more information visit marvel wikia

- The List of Marvel Areas is a list pages that lists key and other important areas in the Marvel Universe alphabetically.