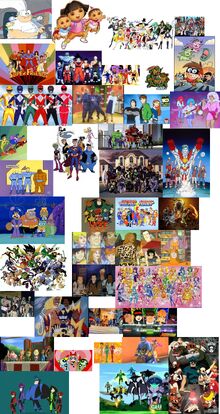 This is a list of superhero and super-villain teams who originated on television.  Please note that some teams who have appeared on television are NOT here as they first appeared in some other form of media.  For example, the Justice League was a comic team first. The Super Friends, however, first appeared on TV:
- Plumbers
- ProStars
Ad blocker interference detected!
Wikia is a free-to-use site that makes money from advertising. We have a modified experience for viewers using ad blockers

Wikia is not accessible if you've made further modifications. Remove the custom ad blocker rule(s) and the page will load as expected.