"Green Goblin (Disambiguation)" may be referring to two or more different characters. If you're uncertain which one you're looking for.
If you came here from a link, please go back and make the right link for one of the characters listed below.
---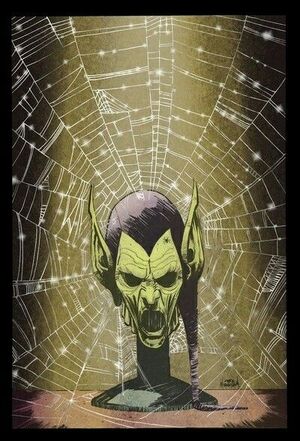 The
Green Goblin
is the name of several characters (usually villains) in superhero fiction, all of whom are owned by Marvel Comics.
Marvel Universe
Edit
-
Norman Osborn
was the first character to take on the identity of the Green Goblin.